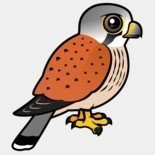 Hello! My name is Mr Wilkins, and I am SO excited to be teaching in Year 5 this year in Kestrel Class!
Year 5 is one of my favourite (and most fun!) year groups to teach, and if you are in my class, then I will do my absolute best to make sure it is one of your favourite years too!
The topics are fantastic, starting with 'Astronomical' - a 'deep dive' into space and our solar system; this is followed after Christmas by learning about the 'Terrible Tudors', the 'Ancient Greeks', and finally: 'London Calling' - which even includes a trip to London!
There is a lot to learn in Year 5, and a lot of fun to be had along the way. As long as you always work hard and try your best, we have an awesome year together. See you there!
Mr Wilkins
Mulberry Lane, Worthing, West Sussex BN12 4RN
01903 241 175
office@goringprimary.org