Classes >> Kestrel Class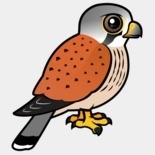 Hello and welcome to Kestrel Class! I am Miss Jones the class teacher. Our teaching assistant this year is Mrs Allward.
In Kestrel Class, I encourage all children to take a responsible and independent attitude to their learning, while consistently representing the school's values and being role models to others.
We have an exciting year planned in Year 5 with lots of engaging, cross-curricular topics. The first of these is titled 'Astronomical'; a science topic involving research into space exploration, our solar system and beyond. After half term we will be studying Tudor life in 'The Terrible Tudors', where will explore what life was like during the Tudor period. Then after Christmas we will learn all about Ancient Greece in our Spring topic: 'Groovy Greeks'. Finally, 'London Calling' is our Summer term topic where we learn all about the history and geography of our capital city, before focusing on Worthing. This also includes a trip to London!
I am really looking forward to an exciting year of learning together.