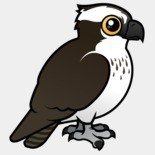 Hello!
My name is Miss Heffernan and together with our hard-working team of Y5 children and our terrific TA Mrs Smith, we will be Osprey class.
So what does this year have in store? Well, we are going to be exploring the furthest reaches of space, travelling back in time to the terrible Tudors and groovy Greeks, and investigating London and its architecture through the ages.
Whether you are a Pioneer or a Challenger, an Innovator or an Explorer, Year 5 will provide you with the experiences and the stretch you need to make the most of your potential and let your God-given talents shine through.
Mulberry Lane, Worthing, West Sussex BN12 4RN
01903 241 175
office@goringprimary.org