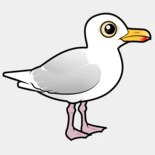 Hello!
My name is Mr Daniel and I teach Seagull Class. Our Teaching Assistant is Mrs Thorpe.
Learning is a journey which we will all embark on. There will be ups and downs but the most important thing is that the children are happy. My philosophy is that 'happy children learn'. The children will take risks, make mistakes and use these as a platform to become more confident and independent learners. I want them to try their best and be determined to succeed. All the children will be on different parts of their learning journey and that is ok.
I like to foster an environment of curiosity and encourage children to ask questions to further their understanding. Becoming active learners will allow the children to develop many important skills. We should all have high expectations of behaviour and expect one another to be respectful. These are important values.
We will have a lot of fun with our learning!
I hope that you feel welcome and have a brilliant time in Year 4.
Mulberry Lane, Worthing, West Sussex BN12 4RN
01903 241 175
office@goringprimary.org