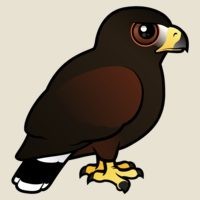 Hello and welcome to Hawk class. My name is Miss Jones and I will be working alongside Mrs Macara to help support you with your learning. We are both looking forward to the new challenges and learning opportunities that Year 6 will bring. It is a year where you will be given greater responsibility and we cannot wait to see what you can achieve.
In Hawk class, you are always encouraged to become the very best version of you.
You will take responsibility for your learning but we will be there to guide whenever you need a helping hand. In every lesson, you will be expected to do the best you possibly can whilst always remembering the most important thing of all is to have a smile on your face.
We have saved some of the most exciting topics for you to enjoy when you are in Year 6. We start off in September with 'Extreme Earth'. This focuses on the physical features of our world and different natural disasters. In the Spring term we go back through time with the history topic 'Through the Ages'. Finally, our last topics are called 'Marvellous Mayans' and 'Darwin to DNA', where we learn all about the Maya culture as well as Charles Darwin's theory of Evolution and the impact this has had upon science, religion and modern day thinking.
We look forward to sharing our learning and experiences with you! We are sure you've made incredible memories at Goring already but, in Year 6, we will make sure there are even more added!
Mulberry Lane, Worthing, West Sussex BN12 4RN
01903 241 175
office@goringprimary.org