Eagle Class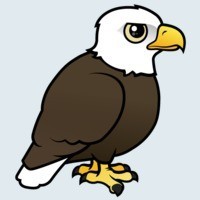 Hello and welcome to Eagle class. My name is Mrs Jones and our teaching assistant is Mrs Goater and both of us will be looking after you. We are all really looking forward to a wonderful year in our brand new classroom!
In Eagle class I like the children to have fun in their learning and to do their best at all times. They need to become confident and independent learners as well as working in teams and cooperating with others. Challenging themselves and aiming high will mean they become more motivated learners in their next steps.
We have some very exciting topics in Year 6. We start off in September with the geography topic 'Extreme Earth' and then in the spring term we are going back in time with the history topic 'Through the Ages'. Finally our last topic is called 'Marvellous Mayans', where we learn all about their culture and legacy.
What an amazing year ahead on our learning journey in Year 6.