Forest School
What is Forest School?
Our ethos for Forest School is based on the principles from the Forest School Association:
"Forest School is a long-term process of frequent and regular sessions in a woodland or natural environment, rather than a one-off visit. Planning, adaptation, observations and reviewing are integral elements of Forest School. Forest School takes place in a woodland or natural wooded environment to support the development of a relationship between the learner and the natural world. Forest School aims to promote the holistic development of all those involved, fostering resilient, confident, independent and creative learners. Forest School offers learners the opportunity to take supported risks appropriate to the environment and to themselves. Forest School is run by qualified Forest School practitioners who continuously maintain and develop their professional practice. Forest School uses a range of learner-centred processes to create a community for development and learning."
At Goring Primary School, we want our learners to have the opportunity to gain self confidence in the outside world by taking managed risks and working together.
We plan to encourage them to:
develop personal and social skills
work through practical problems and challenges
persevere even when its hard
learn how to manage failures
develop practical skills and use tools safely
reflect upon what they've achieved
build confidence through success
improve gross motor skills
use tools to manipulate and create
develop their language and communication skills
build confidence in decision making and evaluating risk
improve their concentration skills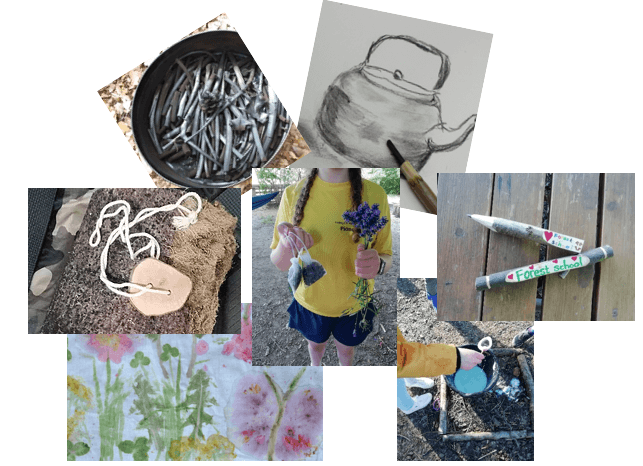 Safe use of fire and Tools
Flint and steel
Children are made aware of Flint and Steel use safety rules;
Strike away from your body
Catch sparks in charcloth/cotton wool +Vaseline on a scallop shell (secure with a twig to prevent it being blown away)
Child can enter fire circle to add their spark to the collection or where directed by adult.
Bow Saw
Children are made aware of Bow saw use safety rules;
Carried hanging at arm's length
Glove on supporting hand
Guard returned to cover blade before wood is retrieved
Use Saw Horse or bench to brace the wood
Work with an adult (or if experienced) buddy
Return to safe place after use (eg hanging on Saw Horse or laying on bench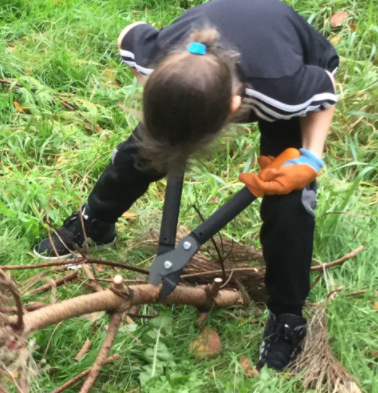 Peelers/ Knives
Children are made aware of knife use safety rules;
SITTING with knees apart.
Elbows on knees.
Whittle away from you NEVER towards you.
Do not use leg as a rest – if knife slips it will go into a main artery.
Blood bubble – a stretched arm with knife should not touch others.
If distracted and you need to look away, stop whittling.
String/Rope
Children are encouraged to make decisions about joining materials and constructing.
Never used to tie anyone up or around a neck.
Tying and dragging logs to be encouraged to move heavier items.
Sticks/ wood
Sticks shorter than an arm length can be carried.
Longer than an arm to be dragged or carried with a buddy.
When building dens, structures with overhead wood need to be supervised and checked
Marshmallows on fire
Appropriate greenwood stick to be used
Children to kneel on one knee to avoid falling into fire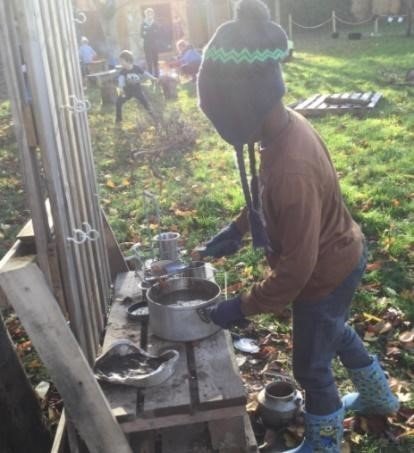 Examples of Activities
Where possible activities will reflect the seasons
General activities
Making greenwood discs/ necklace
Making charcoal/charcoal cloth
Charcoal pencils and drawing
Happazone(leaf bashing)
Spider webs
Clay/mud work
nature ink/paint making
perfume bag
dandelion horn
pomander
Fire
Boundaries set with red and green dragon prompt reminders
Adult always present
Fire bucket and blanket always available
Use fire gauntlet gloves to move tripod, kettle etc
Move away to avoid inhaling smoke
Adult to add additional wood, move fire as required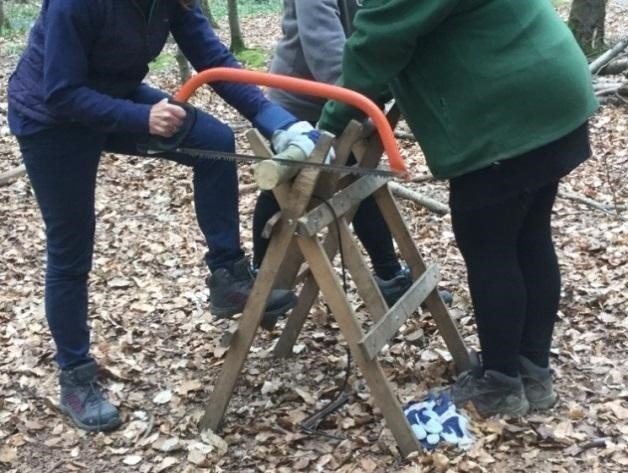 Loppers
Children are made aware of Lopper use safety rules;
Wood to be preferably on the floor, but below head height
Carried hanging at arm's length
Returned to safe place after use eg points down in a bucket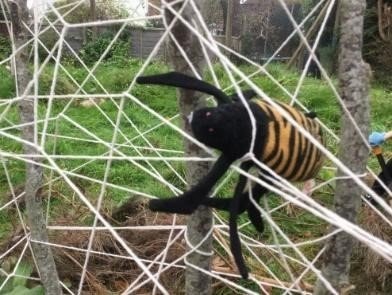 Cooking and eating
Wash hands before any food preparation or eating using facilities provided.
Follow adult instructions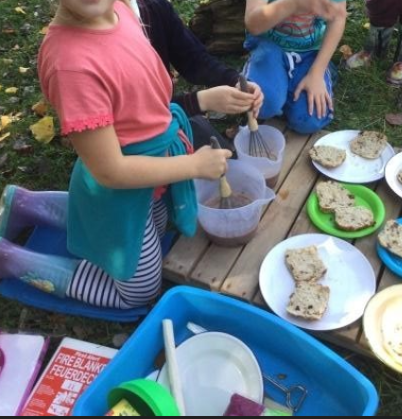 Palm Drill
Children are made aware of palm drill use safety rules;
Select appropriate thickness of wood.
Hold securely pushing down on a firm surface.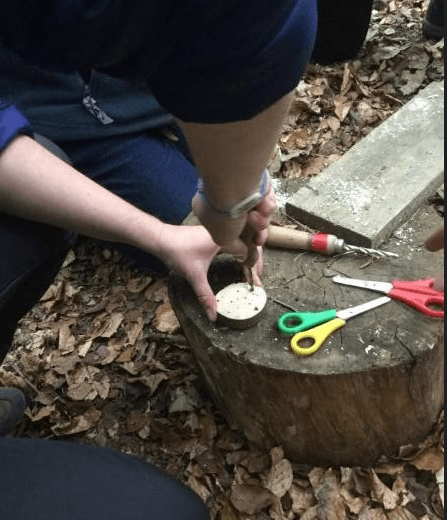 Mulberry Lane, Worthing, West Sussex BN12 4RN
01903 241 175
office@goringprimary.org